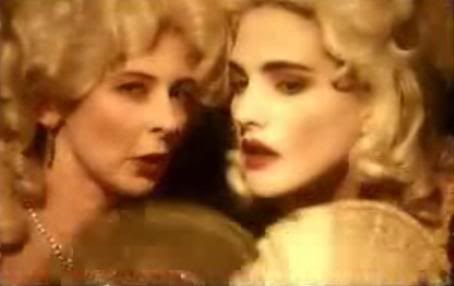 We all know our fav gay icons love the 18th century. You can't keep fabulous things apart. I saw this awful Girls Aloud video when I was in Ireland in March and they tried to do the fab 18th century music video but failed miserably. Why? Because they decided to wear 18th century-esque undergarments and prance around in kitschy splendor. Nope, doesn't work. Ladies, show them how it's done.

Madonna:


Annie Lennox, whose fabulosity needs to be restrained to youtube and therefore will not provide embedding: Walking on Broken Glass (a must!)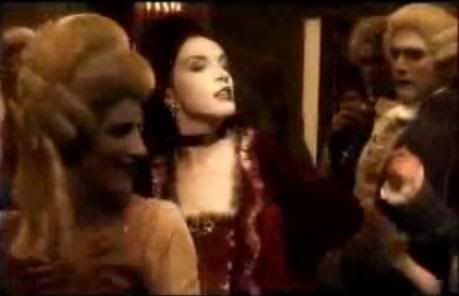 Fierce!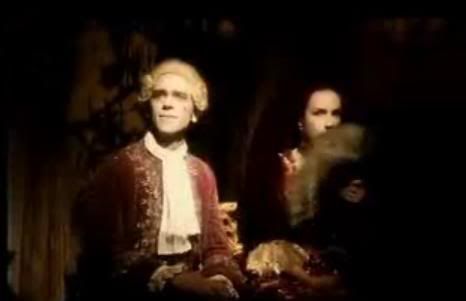 Wait, is that Hugh Laurie in the video?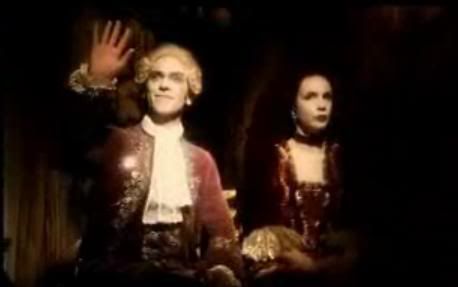 Oh my God, I'm convinced. Sometimes I amaze myself.