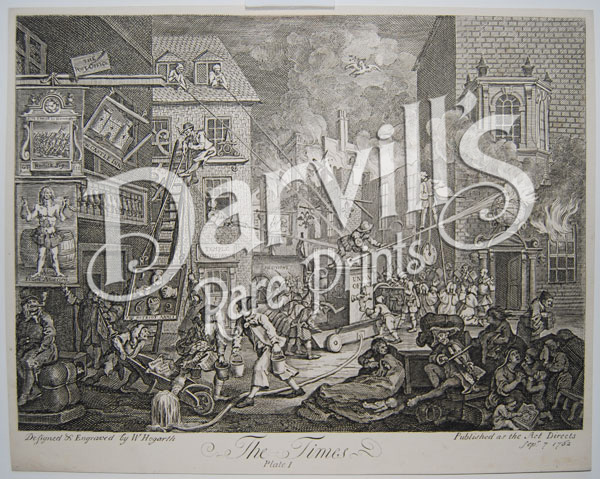 T
he threat of fire was always looming in the days of fireplaces and chimneys. That threat was always particularly high when it came to cities with their narrow streets and congested layout. Firefighting was not a new concept, for it has logically been around for as long as fires and houses have been. However, like it is today, those in the 18th century felt firefighting was something that could always be improved upon.
The fire hose was a fairly new invention but the fire engine, or at least the pump aspect of it, had been around since the 3rd century. Engines in the 18th century were being improved upon. They had the teeter totter-like handles in order to draw water through the pump and out water through the hose which had to be manned by at least four people. They were also built in order to navigate the narrow city streets. Of course you had to find a water source to hook the engine up to or you also required the help of volunteers with buckets. Engines also had a tank with water in them but that would only last for so long.
If you were worried about the threat of fire you had the option of buying fire insurance. This meant you got a special fire brigade would arrive at your home. Houses with fire insurance would have to a fire mark displayed on them.
These were lead signs with the insurance company's name on them and the policy number. It was kind of like those stickers you used to have on your window as a kid so fire fighters knew which room to go to first. Of course if you had this fire mark you needed to put it high enough on your home so that it wouldn't be nicked by someone to put on
their
house.
For the most part, fire fighting was a group effort. Nothing brought a neighborhood together like putting out Old Mrs. Abbott's fire in the middle of the night. After all, houses were touching each other and fires can spread very quickly. As you can see in Hogarth's print above, neighbors are putting out the fire from their windows with water guns. These were designed, not for soaking your brother on a hot day but specifically for putting out fires. With a little luck, and a big group effort, a neighborhood fire could be put at bay.