T
he time is almost here and the stars are out. The premiere of
The Duchess
was tonight in London. And since I am prematurely writing about it I can't tell you who everyone was wearing or even give you all the photos without getting sued. So yes, I am wasting your time. But here is what I could scrounge up.
Kiera wore this blue little number. Georgiana-approved? Well she is making a statement of sorts which hasn't been seen before so her Grace would like that. However it's been established that that bold blue and lace are in this season so it's not totally risky. The bows confuse me but that is more of
Lauren
's expertise anyway. Final diagnosis: meh
Hello boys, looking good. Don't forget to tie your shoe Cooper. [Update!] I just found out Cooper is wearing Versace, no word on Fiennes though. Final diagnosis: Cooper should stick with the Willoughby hair for his elfish face and would have looked awesome in a more tailored suit but the boys look good.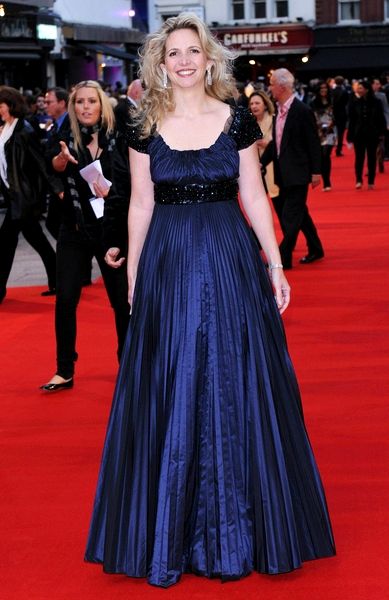 I so wish I could get away with posting the gorgeousness that is Amanda Foreman. [Update!] The gorgeousness is up (obviously). She showed up in a navy empire-waist gown and couldn't have looked more stunning. Final diagnosis: Brava!
I also don't know who
Tara Palmer-Tomkinson
is but she needs to stop spinning around in that awful dress. Ugh!! Final diagnosis: Fire your stylist.
Camilla Rutherford may have been awesome in her small part in Rome but she needs to stay away from those textiles. Final diagnosis: Dress would be awesome if it wasn't made out of Grandma's curtains.
Anna Popplewell is looking good in black. Final Diagnosis: At least someone got the memo to look fresh.
The pictures can be viewed
here
. If I have access to more I will update and hopefully you will know what I'm actually talking about.
[
Celebrity Gossip
]