Only one week to go until Halloween!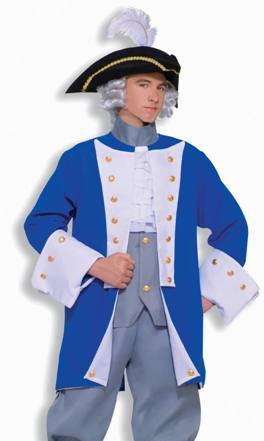 I don't know what I like more about this costume: the noble mien you would demand upon wearing it, or the fact that it was listed as
George Washington Colonial Civil War Costume
. Perhaps you can take off that blue atrocity of an overcoat and underneath is your rebel grays. How convenient, two wars in one! After all, we know, George Washington would have been so pleased to know that the country he worked so hard to form would be torn in two less than a century later.