O
ne of my guilty television pleasures is The
Bad Girls Club
on Oxygen. The show is just so silly and the whole premise is waiting for a disaster to happen among a collection of women who have no redeeming qualities. In other words: let's put all these girls we hate in one house and see who comes out alive! If only there was an 18th century version of this low-brow show; which begs the question: who would you want in that Georgian bad girls house?
The Candidates:
Jane, Duchess of Gordon
She is not only a seductress but an abductress.
The Bossy One
Lady Letitia Lade
She's makes a hobby of riding 'em. Horses, that is.
The Gold-Digger
Elizabeth Lady Holland
Girls just want to have fun, right? That means late nights, men, and exotic locales
.
The Prankster
Hecca Sheridan
She throws herself in the arms of unworthy men...and throws a temper-tantrum afterward.
The Hot-head
Mary Toft
She'll do just about anything for attention...no matter how crazy.
The Liar
Harriette Wilson
She loves a good time, just don't get on her bad side.
The Blackmailer
Albinia, Countess of Buckinghamshire
Dodging the law at every turn, she gambles with her life just as she does her money.
The Gambler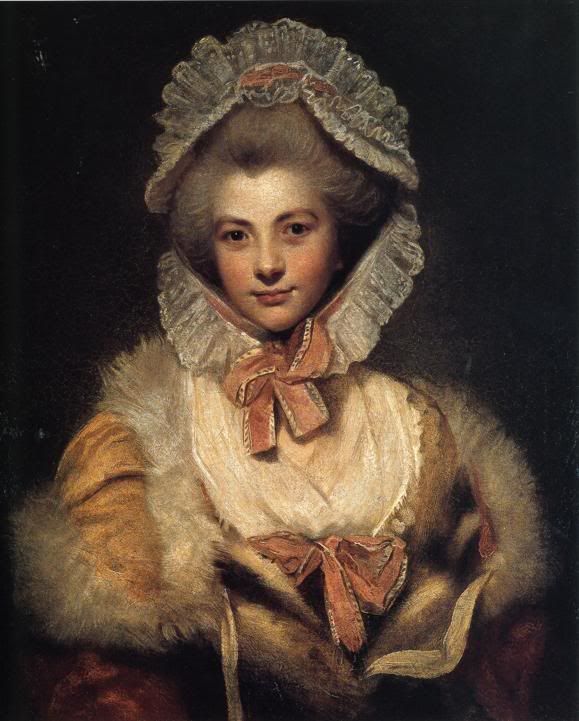 Lavinia, Countess Spencer
Who does she NOT have a problem with?
The Diva
Vote for your choices in the poll in the sidebar!
Lauren
will also be polling to see which French ladies would do well in the house. Which of these tarts and femmes would be the most reality-tv worthy?